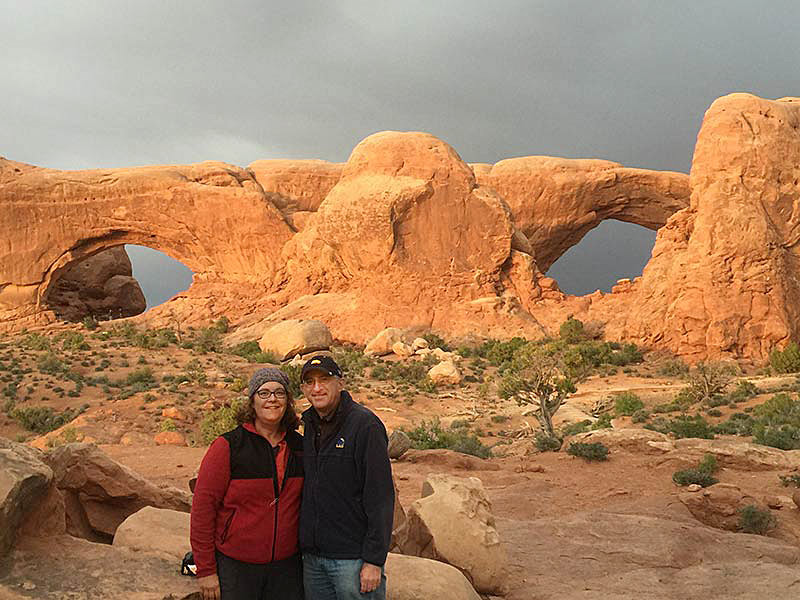 For our next Indie Author Spotlight feature, we chat with Sheldon Siegel, the New York Times best-selling author of seven critically acclaimed legal thrillers featuring San Francisco criminal defense attorneys Mike Daley and Rosie Fernandez. He is also the author of the thriller The Terrorist Next Door featuring Chicago homicide detectives David Gold and A.C. Battle. His books have sold millions of copies worldwide and been translated into a dozen languages.
Sheldon lives in Marin County with his wife, Linda, and a tabby cat named Betty who sleeps on the desk next to his computer all day. They have two adult sons.
Welcome to Best of Indie. Tell us about your fiction writing. What are some of your books you're best known for? And what's your latest title?
INDIE AUTHOR SPOTLIGHT
Q&As with top independent authors
I've written 10 courtroom dramas featuring San Francisco criminal defense attorneys Mike Daley and Rosie Fernandez. My first book, Special Circumstances [read the first two chapters free], was a story about a murder in a big law firm in San Francisco. I've worked in big law firms in San Francisco for 36 years, so I'm pretty familiar with the territory, and people say that you're supposed to write about what you know. I had never thought about writing a series until I was offered a contract for two books. My 10th book in the series, Hot Shot, is coming out today. At the moment, I'm busy working on Book #11.
I acquired the rights to my traditionally published books, re-edited them and took out dated references to fax machines, pay phones, etc.
— Sheldon Siegel
What drew you to writing?
I always wanted to write, but I'm not sure why. I've discussed this with other authors, and it seems that many of us always wanted to do this. It's a bit presumptuous to think that we actually have something interesting to say. There is nothing in my background that would suggest that I should be doing this. I studied accounting in college at the University of Illinois. I've been a corporate lawyer for my entire career, and I have never actually handled a criminal case—not even a parking ticket. Yet I get reviews saying that my courtroom scenes are very authentic. And, like many attorney-authors, my decision to write courtroom stories started with Scott Turow's Presumed Innocent, which was released in 1986. I read the book on a plane in 1988, and decided that if I ever got around to writing the book that I was probably never going to write, it would be a courtroom drama.
Tell us briefly about your journey in traditional publishing and how you wound up as an independent author. Are you happy with where you've landed?
I am very happy being an independent author. My first seven books were published the traditional way. I got substantial advances from big publishers and had seven books on the New York Times list. Then my sales flattened, and my publisher dropped me. I figured that I'd had a good run, and that would be the end of it, and I would go back and practice law full time. In the meantime, starting in about 2010, I began to reacquire the rights to my old books. I acquired the rights to my entire series by the end of 2013. Around the same time, e-books became very popular. It turned out that I had the perfect product for the e-book space.
I re-edited all of my books and took out dated references to fax machines, pay phones, etc. My wife (a computer graphics artist at Lucasfilm) created new covers for the books, so now they look like a series. We figured out how to format the books ourselves. We re-released my entire backlist in January of 2014, and we've never looked back. Since then, I've released three new books independently. I'm selling more books and reaching more readers than I did when my books were traditionally published and appeared on the New York Times best-seller list. Thank you, Jeff Bezos! I wish that I could say that I planned it all out very carefully, but my independent publishing career involved a lot of serendipity, good timing and luck (and the fact that Amazon has a huge reach). I like having control over the entire process, and I have no plans to go back to traditional publishing.

Tell us a little about your process. How do you come up with your plot ideas and characters? What do you start out with? How long does it take you to write a novel from start to finish?
I get most of my ideas by looking at the local crime section of the San Francisco Chronicle. I've never used an actual case verbatim, but there are elements of true stories in most of my books. At their core, the stories are about Mike Daley and Rosie Fernandez and how they deal with challenges as they interact with the world around them. I try to figure out where Mike and Rosie will be at the beginning and the ending of the books, and how they will change. Then I piece together a story dealing with their character arcs. I don't outline in detail, but I have a good idea of the beginning, ending and hot spots in the story (although things tend to change a lot along the way). It takes about nine months to write a workable first draft, and another three months to do another four or five drafts before the book is finished.
It's a great time to be a reader because books are so readily available and relatively inexpensive. You can download my entire series in less than a minute, and it costs a fraction of what it used to cost in paper.
— Sheldon Siegel
The book publishing world has undergone some radical changes in the past few years. What's been the upshot for readers?
It's a great time to be a reader because books are so readily available and, in most cases, relatively inexpensive. You can download my entire series in less than a minute, and it costs a fraction of what it used to cost in paper. Because so many books are published every year, it's a little hard to sort out the good stuff from the bad, but Amazon facilitates the process. Most of the voracious readers have transitioned to reading on electronic devices, which makes everything accessible to anybody on Planet Earth with a smart phone, a tablet or a computer.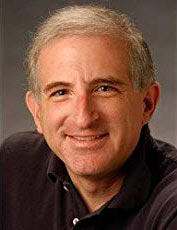 Nice. So how do you interact with your readers and fans? How do they send you feedback?
I invite readers to contact me via e-mail, Facebook, Twitter, etc. I respond to every e-mail myself, and I try to develop a personal relationship with many of my readers. It takes a little extra time, but I enjoy it, and my readers appreciate it. I also post on social media, but try to be judicious about it. If you post something every day that simply tries to get your readers to buy your books (which, presumably, they've already done), it's a big turnoff. I've gotten ideas for stories from my readers from time to time.
Can you mention a few authors in any genre whom readers should check out? I know you're friends with Robert Dugoni.
I tend to read other lawyer-authors to see what everybody is up to. John Lescroart is one of my favorites. He lives here in Northern California and we've become good friends over the years. His Dismas Hardy books are similar in tone and ambiance to mine. Bob Dugoni is a terrific writer. So was Scott Pratt. In the non-legal arena, I love books written by Terry Shames, who writes about her native Texas (although she's lived here in the Bay Area for years). I like Cara Black's books set in Paris. And Martin Cruz Smith is one of the finest wordsmiths ever.
Indie Author Spotlight — Other Q&As in this series
---