It's a jam-packed week for new thrillers, from a historical page-turner to a British procedural. Plus, a dose of horror, fantasy and romance. And our Indie Film of the Week spotlights the drug war coming home to an indigenous people in Colombia.
This week's top curated picks:
Indie ebook spotlight
Click an image to go to its Amazon page. (Note: Kindle ebooks can be read on any mobile device; just use the free Kindle app.)

Free on Kindle for a limited time ($16.99 print, $14.95 audiobook)
Skin
By Patrick Logan
Publisher: Pathological Ink (the author's imprint)
327 pages
Horror: When a strange blizzard descends on a small Vermont town, a family becomes trapped inside their home — and there's more than just snow and ice waiting for them outside. A bone-chilling tale of terror. Think Fargo meets Hellraiser.
---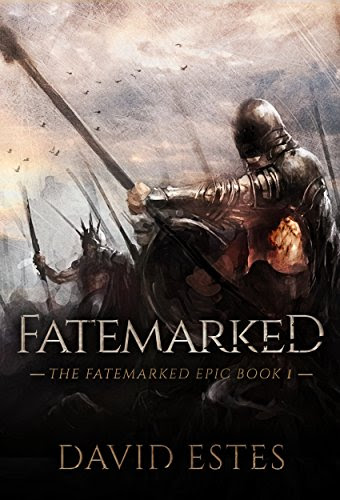 Free on Kindle for a limited time  ($13.44 print, $14.95 audiobook)
Fatemarked
By David Estes
Self-published
494 pages
#1 free in Epic Fantasy & Sword and Sorcery in the Kindle Store
Fantasy: A terrible evil looms on the horizon, and the chosen few known as the fatemarked struggle to accept their prophesied destinies. This epic fantasy, first in a series, has more than 650 five-star Goodreads ratings.
Top ebook deals of the week

Free on Kindle for a limited time
Gansett Island: Books 1–3
By Marie Force
Publisher: HTJB, Inc. (the author's imprint)
773 pages
Romance: From a New York Times bestselling author comes a series of passionate romances set against the sweeping shores of Gansett Island. Follow three couples as they search for love and a place to call home.
---

Preorder for $2.99 until midnight Thursday – price goes up Friday
The Spanish Papers: A Dan Kotler Archaeological Thriller
By Kevin Tumlinson
Self-published
250 pages
Historical thriller: During WWII, Hitler is obsessed with gathering ancient knowledge and artifacts from around the globe to consolidate the wisdom and power of long-gone cultures and rule the modern world. A Spanish military force, the Blue Division, fights alongside the Nazis against the Russians on the Eastern Front. But unknown to Hitler, an ancient secret order has infiltrated the ranks of the Blue Division, secretly working against Hitler's interests, preserving the most dangerous and powerful artifacts in a vault hidden deep in the mountains of the Sonoran Desert, in Arizona.
Dan Kotler, archaeologist and FBI consultant, works with Agent Roland Denzel as they race to solve the riddle of the Spanish Papers and to prevent a rogue organization from using the vault of ancient treasures to succeed where Hitler's forces failed. The fate of the modern world—and that of billions of lives—is at stake. A terrific new title from one of my favorite thriller authors!
---

Preorder for $2.99 on Kindle until midnight Thursday
The Nail Collector
By ML Rose
Self-published
266 pages
Police procedural: In this new release from one of my favorite authors, ML Rose, a woman lies dead in the green grass of the Common and evidence points to a sadistic maniac put behind bars by Detective Aria Baker. As women around Arla begin to die, she knows time is running out. She has to act soon, to stop the past from destroying her life. Because this time, it seems the killer is back for her. But how do you catch a killer already behind bars?
---

99 cents on Kindle for a limited time ($15.99 print); free on Kindle Unlimited
The DCI Jones Casebook 
By Kerry J. Donovan
Publisher: Human Vertex Publications (the author's imprint)
349 pages
Detective mystery: A world-class jewel thief, his vicious gangland boss, and the cop out to catch them. British crime writing at its best from a top-flight author!
---

$4.99 on Kindle for a limited time ($19.99 print) — new release! Free on Kindle Unlimited
Rigged
By James Rosone and Miranda Watson
Self-published
379 pages
Military thriller: America has been a superpower for decades. But a new enemy has arisen, more cunning and crafty than before. A cabal of wealthy puppet masters has created a plan to divide America from within. Cloaked in secrecy and blind loyalty to their leader, these masters of manipulation will embark upon a journey that will change the future of humanity. As the next US presidential election begins, will it be free and fair, or will it be rigged? Because a house divided cannot stand.
If you like political intrigue coupled with hair-raising action, geopolitical chess, and cutting-edge technology, you'll love Rosone and Watson's opening installment of the Second American Civil War series.
Indie Film Watch

A scene from "Birds of Passage."
Birds of Passage
During a violent decade that saw the origins of drug trafficking in Colombia, Rapayet and his indigenous family get involved in a war to control the business that ends up destroying their lives and their culture. Director Ciro Guerra's latest was a hit at the Cannes Film Festival.
---