This week we spotlight a low-cost three-book action series, a free sci-fi instant classic from two giants of the indie publishing world, a dark magic fantasy and romance on a New Zealand beach.
All titles range from free to 99 cents. Plus, an understated but powerful indie flick.
This week's top curated picks:
Indie ebook spotlight
Click an image to go to its Amazon page. (Note: Kindle ebooks can be read on any mobile device through the free Kindle app.)

99 cents on Kindle for a limited time ($29.99 print)
The David Rivers Series: An Action Thriller Novel Collection (David Rivers Books 1-3)
By Jason Kasper
Self-published
544 pages
#1 in Conspiracies & Men's Adventure in the Kindle Store
Thriller: Former Special Forces officer and bestselling author Jason Kasper delivers a gripping three-book thriller series that follows an Army Ranger into the mercenary depths of an international crime syndicate.
---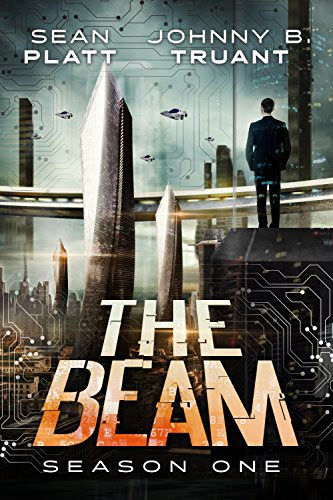 Free on Kindle for a limited time ($19.99 print)
The Beam
By Sean Platt & Johnny B. Truant
Publisher: Sterling & Stone (the authors' imprint)
604 pages
#1 free in Genetic Engineering & Technothrillers in the Kindle Store
Science fiction: In an uncertain future, citizens must choose — will they be Enterprise or Directorate? Brothers Micah and Isaac lead the opposing parties, and membership decides every aspect of one's fate. But as the population prepares to vote, it's clear that rebellion is in the air.
Top ebook deals of the week
Free on Kindle for a limited time ($12.99 print)
Spark
: Feyland Book 4 (Feyguard 1)
By Anthea Sharp
Publisher: Fiddlehead Press (the author's imprint)
258 pages
Fantasy:
Spark lives a double life keeping the Realm of Faerie secret from humans. But when hacker Aran uncovers the dark magic of Feyland, Spark sets out to save him — even if he doesn't want to be saved.
---

Free on Kindle for a limited time ($30.25 print)

Cold Fear
By Rick Mofina
Publisher: Carrick Publishing (a boutique publisher)
448 pages
#1 in Police Procedurals in the Kindle Store
Mystery: When little Paige Baker and her dog go missing in a national park, a family secret makes her parents the primary suspects. Meanwhile, the girl must survive in the wilderness. The 2012 title has more than 2,100 five-star reviews on Amazon.
---

Free on Kindle for a limited time ($9.99 print)
White-Hot Christmas (Christmas Wishes Book 2)
By Serenity Woods
Self-published
240 pages
Romance: Merle Cameron arrives in New Zealand looking for a break from her stressful life. A holiday romance with attractive firefighter Neon Carter is just what she needs. But as real life beckons, Merle must decide — can she give it all up for love?
---

99 cents on Kindle for a limited time
Chasing Heisenberg: The Race for the Atom Bomb
By Michael Joseloff
Self-published (Kindle Single)
148 pages
Nonfiction: An Emmy Award–winning news producer chronicles the race to harness the power of the atom during World War II — a high-stakes feat for three Allied scientists who were once friends and colleagues with Germany's top atomic physicist, Werner Heisenberg.
---

Free on Kindle for a limited time ($7.99-$15.99 print)
Once Gone (a Riley Paige Mystery – Book #1)
By Blake Pierce
Self-published
204 pages
#1 free in Psychological Suspense in Kindle Store
Mystery: Special agent Riley Paige becomes obsessed with catching a vicious serial killer — and uncovers a mind more deadly than she ever imagined. The 2015 title has more than 1,200 five-star Amazon reviews.
---
99 cents on Kindle until Tuesday at midnight ($24.95 print)
Shadow of a Doubt (The Charley Sloan Series Book 1)
By William J. Coughlin
Publisher: Endeavour Media (indie ebook publisher in UK)
407 pages
Legal thriller: Charley Sloan thought it was all behind him: his career, his wives, his drink problem. Life was lonely but it was stable – until the arrival of an expensive looking client in his shabby lawyer's office.
Indie Film Watch

Thomasin McKenzie and Ben Foster in "Leave No Trace."
Leave No Trace
A father and his 13-year-old daughter are living an ideal existence in a vast urban park in Portland, Oregon, when a small mistake derails their lives forever. From "Winter's Bone" director Debra Granik. IndieWire calls it "a modest but extraordinarily graceful film about what people need from each other." Rated PG.
In limited release, coming to Netflix soon.
---