This week we spotlight a supernatural thriller that's headed to the big screen, some free sci-fi and mystery titles and an oddball coming-of-age story set in Hollywood.
This week's top curated picks:
Indie ebook spotlight
Click an image to go to its Amazon page. (Note: Kindle ebooks can be read on any device — smartphone, tablet, computer — through the free Kindle app.)

$1.99 on Kindle for a limited time ($15.95 print)
Afterlife
By Marcus Sakey
Publisher: Thomas & Mercer (Amazon's imprint)
320pages
Supernatural thriller: The last thing FBI agent Will Brody remembers is the explosion—a thousand shards of glass surfing a lethal shock wave. The line between life and death is narrower than any of us suspect—and all that matters to Will and Claire is getting back to each other. From the author of the million-copy bestselling Brilliance Trilogy comes a mind-bending thriller asks: What if death is just the beginning? Soon to be a major motion picture.
Top ebook deals of the week

Free on Kindle for a limited time ($17.99 print)
Innocent Blood
By Michael Lister
Publisher: Pulpwood Press (the author's imprint)
254 pages
Crime fiction: Six years after seeing a man wrongly convicted, detective John Jordan searches for the true Atlanta Child Murderer. Publishers Weekly calls it "a top-notch whodunit."
---

Free on Kindle for a limited time ($17.99 print)
Starshine: Aurora Rising Book One
By G.S. Jennsen
Publisher: Hypernova Publishing (the author's imprint)
517 pages
Sci-fi: The year is 2322. Humanity has expanded to the stars, inhabiting over 100 worlds. A chance encounter with a mysterious spy leads Alexis Solovy to a discovery that will thrust her into the middle of a galactic power struggle.
---

$2.99 on Kindle
Hollywood Daze
By Simona Moroni
Publisher: Dark Thrill (the author's imprint)
243 pages
Contemporary literature: A smart and gritty coming of age story set in Hollywood, "Hollywood Daze" is funny, dark and uplifting – a mix of Bret Easton Ellis, Megan Abbott and Carl Hiaasen.
---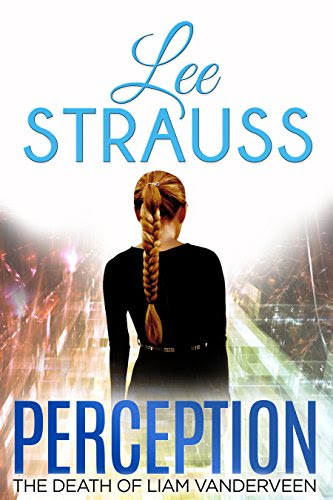 Free on Kindle for a limited time ($13.99 print)
Perception: The Death of Liam Vanderveen
By Lee Strauss
Publisher: La Plume Press (small publisher)
313 pages
Near-future mystery: Genetically altered Zoe and natural Noah aren't supposed to mingle — but when tragedy strikes, their lives come together in unexpected ways. A page-turner with more than 750 five-star Goodreads ratings.
---

Free on Kindle for a limited time ($12.99 print)
Broken World
By Kate L. Mary
Publisher: Twisted Press (the author's imprint)
241 pages
#1 in Kindle Store for Post-Apocalyptic Sci-Fi (free)
Sci-fi: A chilling tale with more than 600 five-star Goodreads ratings: As a deadly virus starts killing everyone in its path, a woman hunts desperately for the child she gave up for adoption — and the worst nightmares are yet to come.
---

$1.59 on Kindle for a limited time ($14.99 print)
Deadly Proof
By Rachel Dylan
Publisher: Bethany House Publishers (a boutique publisher)
322 pages
Mystery: In the biggest case of her career, attorney Kate Sullivan is tapped as lead counsel to take on a pharmaceutical giant. After a whistleblower dies, Kate knows the stakes are much higher than her other lawsuits.
Indie Film Watch

Ethan Hawke in "First Reformed." (Courtesy of A24)
First Reformed
Paul Schrader's best movie in years stars Ethan Hawke (in one of his finest roles) as an upstate New York priest who faces a crisis of faith as he tries to help a pregnant woman and learns of an ecological conspiracy behind his church's main benefactor. IndieWire calls it "filmmaking of the highest order."
Now playing in select theaters and nationwide on June 8.
---